As a result of our first contract, Unit Members have experienced significant gains in compensation. Our compensation will continue to increase over the next few years. Throughout the life of the contract, our wages will continue to increase. Further information about wage increases can be found on pages 20-24 of the contract.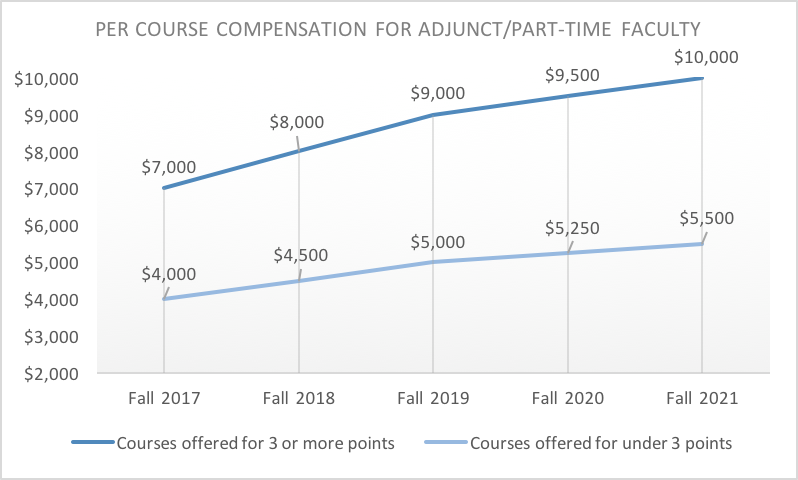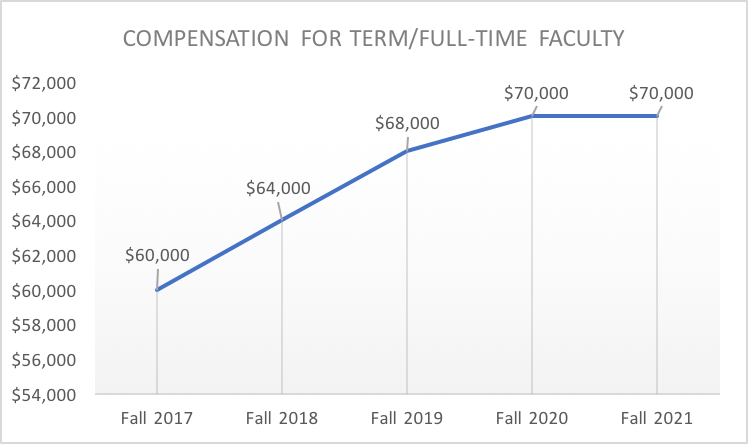 NOTE: The College will pay a one-time signing bonus of $275 to any Unit Member who taught in either semester during the 2016-2017 academic year.
NOTE: The pay rates set forth in this Article are minimums and do not preclude the College from compensating Unit Members at a higher pay rate. The rates set forth in this Article are subject to tax withholdings in accordance with applicable law.